Introduction
WATERPROOFING, ROOF REPAIRS and maintenance are equally as important as any other part of your home or business maintenance. A single leak can damage valuable possessions and lead to hundreds or thousands of Rands in replacement costs, for the items damaged as well as damaged roof timber trusses and ceilings.

The best practice for roof maintenance is an inspection of your roof every 3 years, even if you don't detect a leak. Broken tiles, cracked tiles, rusted screws and bolts and sun damaged waterproofing can leave your roof vulnerable and open to nesting insects such as termites who love damp wood, structural damage from rotten timber and an easy target for criminals who see an easy entrance to your home or business.

We at moyanewaterproofing pride ourselves in the superior roofing service that we have been offering our clients since 2006. Our services include waterproofing, roof repairs and maintenance, gutters, painting, flat roofs, tiled roofs, IBR/Steel Roofs ceilings and leak repairs.

All our work is guaranteed, which is overseen by our national management team. Quotations are done within 24 hours of the request - and no job is too big or small. We have a long list of reputable and contactable references

Moyanewaterproofing takes pride in the fact that we have restored and done maintenance to roofs on numerous heritage sites, as well as roof repairs for many foreign embassy's, high commissions and high profile governmental institutions.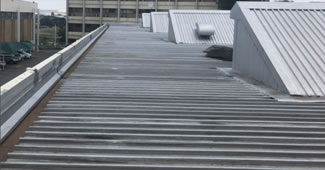 Before: